What you will learn in this 5h course:
Learn the complete workflow for creating a single floor family home in Revit. The 5h course covers sketching up the basic floor plan, adding complexity, layers, openings, all components and completing all project documentation.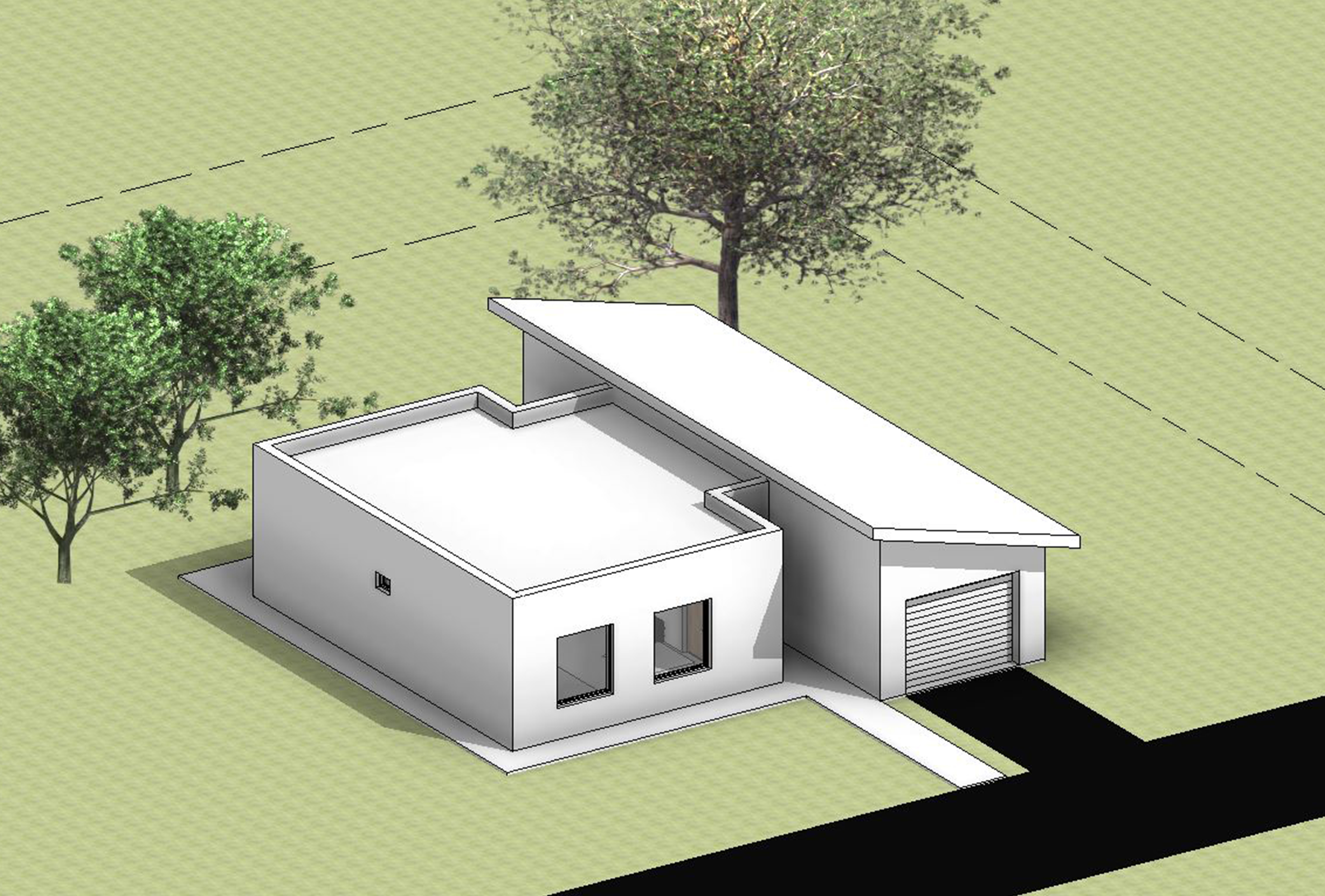 The course starts off by sketching out the basic design in such a way that is grate in the first phase of the design process, so you can find the best solution for your project.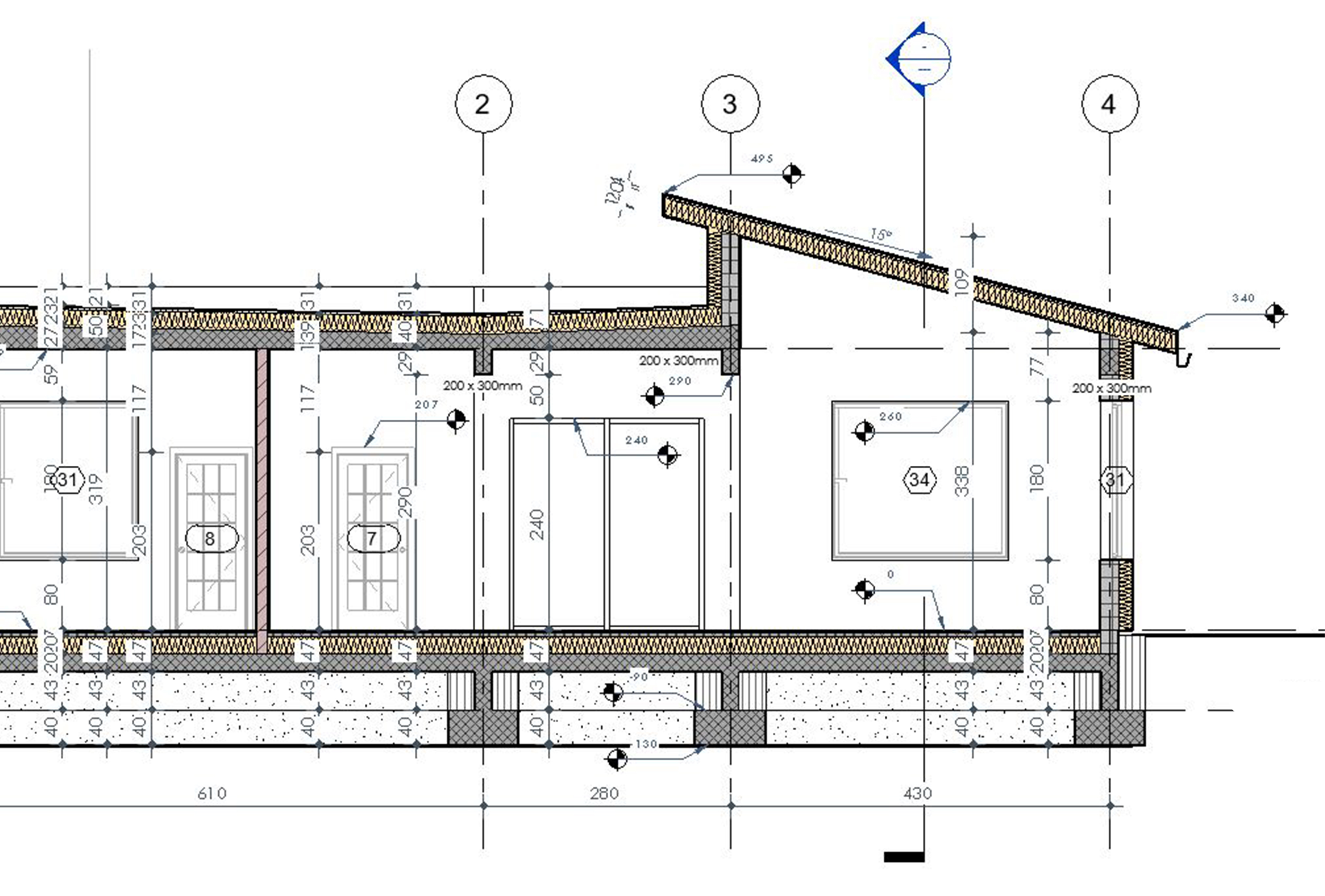 The next stage is to add complexity, like layers, floor finishes, structural elements (like: columns, beams, foundation ect.) In this stage a room diagram is created to show of the design a bit better.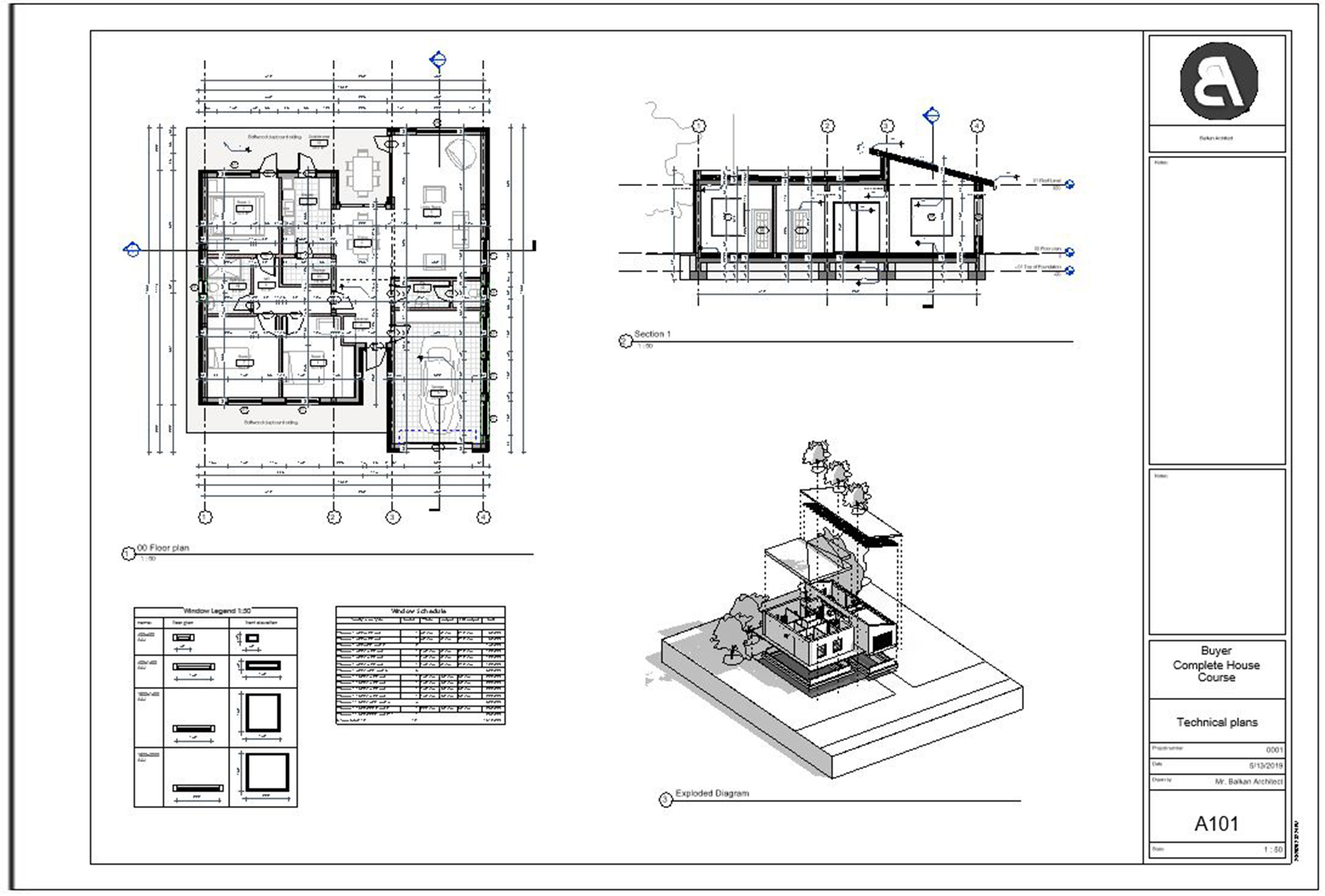 Creating all project documentation
In this final stage I show you how to add all necessary project information like annotation, schedules and more, as well as creating 3D presentation views for showing off the project.
*You will have to have Autodesk Revit 2019 or newer installed on your computer in order to use the exercise files. Having some basic understanding of Revit is beneficial for following the course.